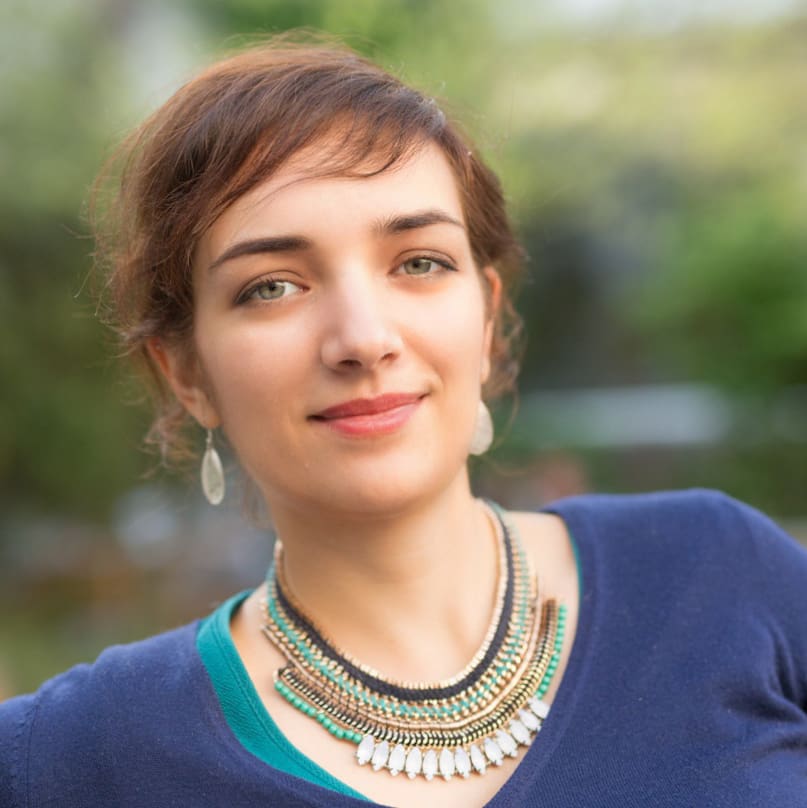 laura gassin

Laura Gassin is the illustrator who created the festival poster for the 2nd consecutive year.
Laura is an artistic director in a Montpellier company during the day and an artist-illustrator in love with the region where she grew up the rest of the time!
It was while trying to decorate a room that she wanted in the image of the city that the desire came to her to make illustrations of Montpellier. Quickly, various escutcheon shops noticed them and placed orders with him. The story is on!
From the coast to the hinterland via the small streets of Montpellier, the emblematic places are sketched, chosen according to its walks and peregrinations. These modern posters, with a fresh and luminous style, please; they speak to people from Montpellier and are lovely souvenirs for tourists.
Laura illustrates the Swinging Montpellier Festival for the 2nd time. During the first collaboration, the poster represented dancers on the Place Royale du Peyrou in Montpellier. For this new edition, it is the very beautiful setting of the Place de la Comédie that is in the spotlight.
Laura's wish is that her posters are emblematic of Montpellier and its region, so that through her work she can contribute to people discovering and loving these places.
Swinging Montpellier Posters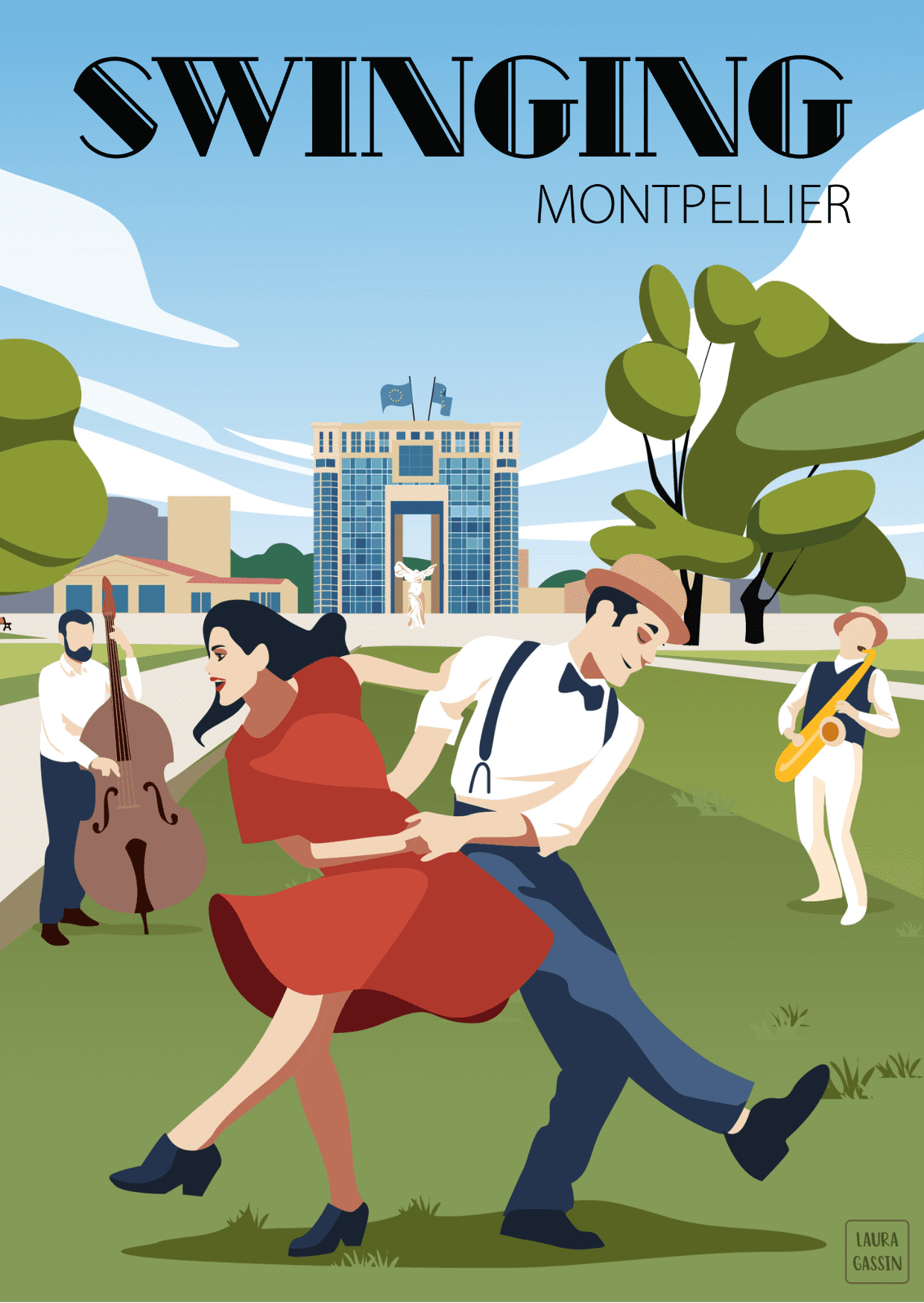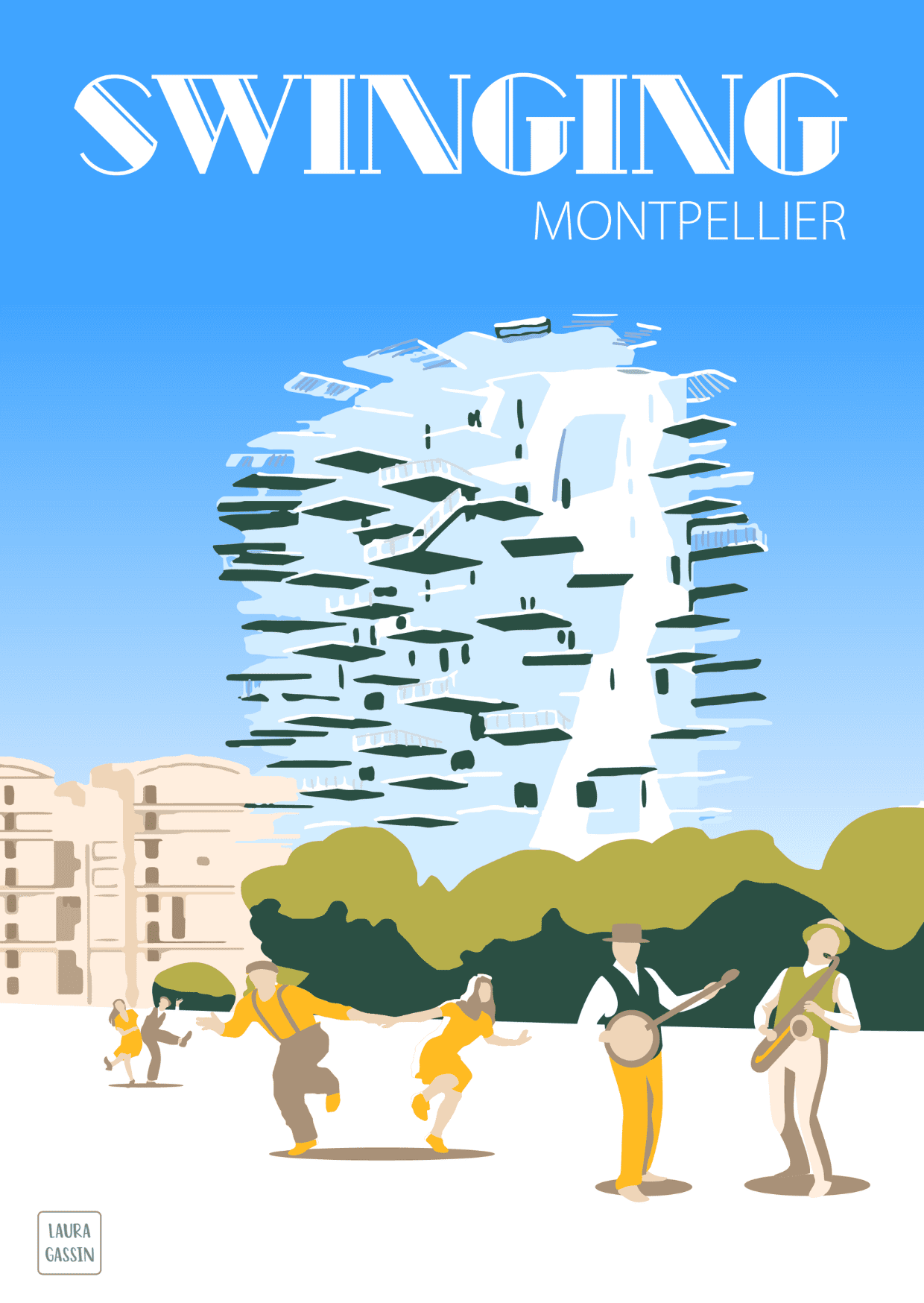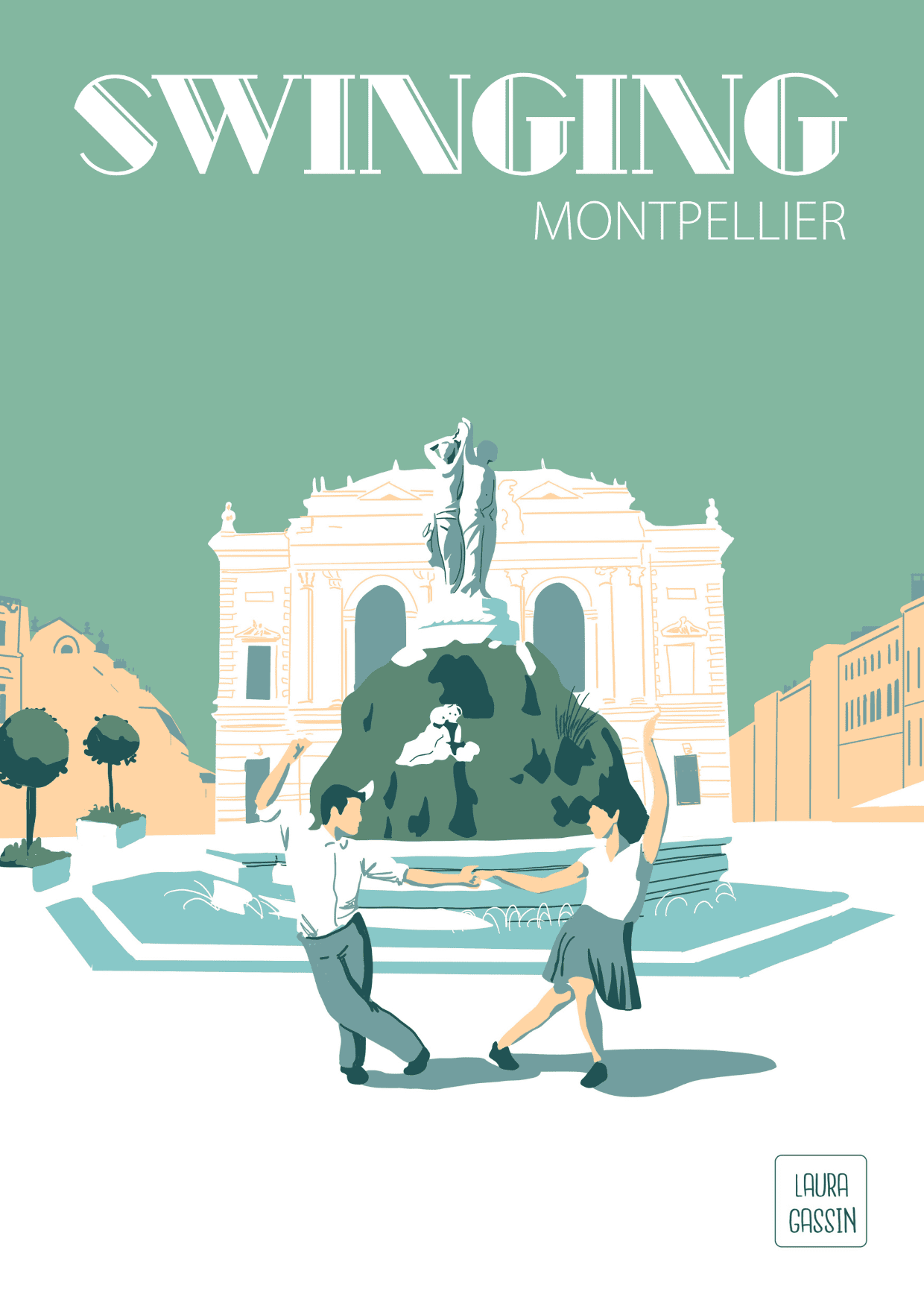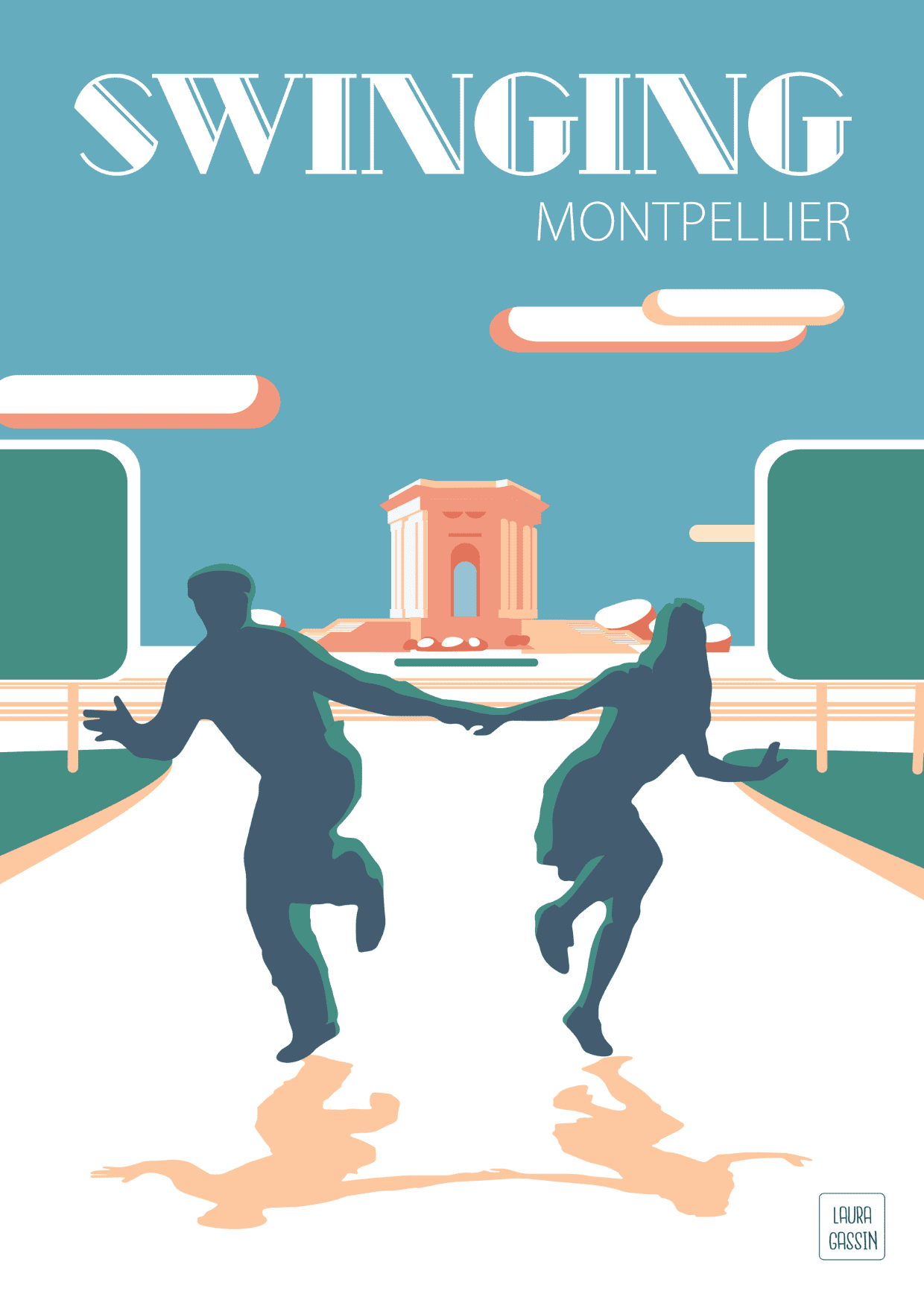 Swinging Africa Montpellier poster